Shopping Cart
Your Cart is Empty
Thank you for your business!
You should be receiving an order confirmation from Paypal shortly.
Exit Shopping Cart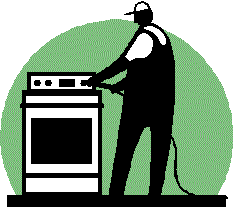 Bill's Appliance Repair Ohio
Samsung ASC. Warranty and Non Warranty Service
Servicing all Home Appliances. 419-610-1920
BILLS APPLI​ANCE REPAIR OH



APPLIANCE REAIR AUTHORIZED SERVICE CENTER!
SAMSUNG, DACOR, MIDEA
SERVING ALL OF NORTH CENTERAL OHIO
Quality, Pride at an Affordable Price
Need Service Call 419-610-1920
Most Calls within 1 to 2 days.
Call Now!
Now that winter is here that means its also the Flue season
I ask you not to call if you're feeling ill or have a fever or cough.
I have been fully vaccinated. But due to the currant resurge of this virus.
I ask that you maintain your distance and if you are Ill, please notify me before your appointment.
If you still want me to wear one when entering, I respect that and will wear one. I know there are other health issues that require PPE and I carry masks and gloves.
I do ask you maintain a distance from me while I'm working not only for health reasons but for my safety and yours while working on your appliances. I do not mind your watching and asking questions.
I welcome it, I believe everyone should understand their appliances and what is happening, so ask.
This virus is getting too close for comfort, even if you know someone, you have no way of knowing if they or you have been exposed to the Virus. This puts everyone at risk.
I want to thank all those who have supported my business and hope you and your family stay safe.
If we work together, we will beat this disease!
Get you​r appliances cleaned and checked
for one price.
Winter is here!
It's time to close up your house so your appliances won't get the air they need to work correctly. They collect more dust and pet hair collects on the coils of the refrigerator and inside of your dryer around the motor and heating element, this can cause a f​ire and cost you more in electricity and Gas if you have gas appliances.
It's time to have your appliances cleaned.
Your Refrigerator and dryer can get so dirty they quit working. The coil on your refrigerator can get so dirty it can't get rid of the heat and the refrigerator has to work harder to try to cool down the freezer and refrigerator. Especially if it's enclosed in a cabinet. This can cause higher electric bills and can cause compressor failure by causing the compressor to overheat.

That can be very expensive (average compressor replacement can run around 800.00 which is more than a standard refrigerator).
This time of the year you're spending a lot of money and replacing an appliance is an expense you don't need right now.
Cleaning is the best method to prevent this from happening.
​
Samsung And Dacor Authorized Service Center
I am now an Authorized Service center for
Midea Appliances (Criterion and Midea are brands sold Lowes, Home Depot and Menards)
Dacor is now a part of Samsung. Need Warranty Service on your Samsung or Dacor Home Appliances no need to contact the Samsung Service Center.
Call me or email me I can summit your ticket for you.
No need to deal with someone you can't understand from a call center in another country.
Give me a call!
Small and Major Home Appliance Repair
Servicing Mansfield and North Central Ohio including all of Richland, Ashland, Crawford, Morrow, and parts of Marion, Wayne, Huron, and Knox counties.
I will travel to other areas for an additional travel fee.
Call for quote: 419-610-1920
Here's an important update.
I had just experienced a life-threatening event a Year ago,
We were experiencing headaches on and off for the last couple of months (this is unusual because I usually don't get headaches very often). We ignored it as stress. Well one night we went to bed and closed all the windows (it was warm, so we turned on the AC).
15 minutes later we heard a loud beep, when we searched for the source of the noise, we opened the door to the laundry and water heater room.
The heat was bad, and I smelled the fumes. I knew then it was the Carbon Monoxide detector was going off. The Water heater had malfunctioned, if not for the detector we could have been killed.
Please install Carbon Dioxide detectors in your home, at least one near your furnace and heater.
Together with smoke detectors you can save you and your family!
As a member of the "American Red Cross Disaster Response Team" I urge you to think safety year-round.
This is the time of the Year when most fires occur.
Have your smoke detectors checked, if older than 5 years replace them.

The maximum life of a smoke detector is 10 years, even if you change and test the batteries the sensor can stop working and you have no protection.
Most new detectors have a 10-year battery, so you don't have to replace them. If yours has a battery replace them every year!
If you don't have any or need new ones call your local American Red Cross or your Fire department, they will install them for you at no cost.

The life or lives you save will be you and your loved ones!
I see firsthand what fires can do even if it's a minor fire it can disrupt your life for days or months displacing you from your home.
So be safe and if you rent, " Please get Renters Insurance" for as little as $15 a month you can provide a peace of mind knowing you will be able to replace your things lost in a disaster including finding a place to stay permanent or temporarily.
I'm a Proud U. S. Navy Veteran 1971-1975
Hire a Vet. It's a choice you won't regret.
/